OUR SAFETY AUDITS
Safety and Health Audits offer the best return on investment when conducted by experienced and seasoned professionals.
When planning a client audit, Safety On Hand is able to provide a well-rounded audit team including Certified Professional Environmental Auditors (CPEA) experienced in all audit procedures along with Certified Industrial Hygienists (CIH) and Certified Safety Professionals (CSP). They come equipped with strong technical knowledge of the national, state, and local safety and health requirements as well as exceptional safety, health and environmental management practice and knowledge
Mock OSHA inspections along with review of your overall safety programs will help your company to identify the oversights in your safety program. Independent audits of your safety programs, training, and effectiveness is extremely helpful to identify weak areas of a safety program, safety training, safety documentation, and other issues. If you have problems in your safety programs, you may well have issues in product quality and overall plant efficiency.
Plant noise surveys are conducted with the most sophisticated meters and are backed up by computerized modeling to determine compliance with federal and state requirements for exposure to noise and compliance for hearing protection.
Safety On Hand conducts plant audits, site surveys and reports.
Noise Monitoring
Noise monitoring is a science into itself. Just about every industrial or construction process produces noise. The only true method of protecting employees and insuring compliance is to conduct noise monitoring.
Ergonomics Analysis
One of the highest claims rates has to do with both motion and repetitive motion injuries that includes cumulative trauma. While you can never totally eliminate claims, you can enjoy long term benefits, better performance and employee satisfaction by using ergonomics analysis as a tool.
Job Hazard Analysis
Every job has hazards, whether it be tripping over open file cabinet drawers to flash burns from welding. In most cases managers and supervisors can't see the forest for the trees. We bring a new set of eyes and ears to your site along with years of experience to evaluate job hazards and abatement opportunities.
Mock OSHA Inspections
OSHA Inspectors do not visit a site with the intention of assisting you with compliance. Safety On Hand can provide you with mock OSHA Inspections and identify problem areas so you have an opportunity to address and correct potential violations.
Overall Plant or Site Safety Analysis
Mock OSHA Inspections look at safety. Plant and Site Safety Analysis looks not only at existing hazards but does hazard analysis. Analysis enables you to improve safety and reduce the consequences of safety related problems.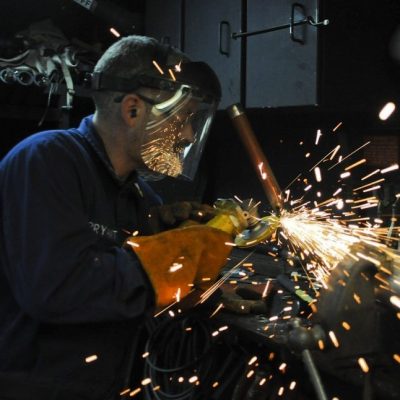 Are You In Compliance?
The most widely accepted means to identify workplace hazards is to conduct safety and health audits. One way to help understand a given situation is to look at it on a periodic basis. A survey conducted by the Occupational Safety and Health Administration (OSHA) revealed that self-audits are performed for a number of reasons, with the three most common being:
• Careful inspections can reduce injury and illness rates within the workplace by identifying present hazards.
• Staying on top of potential hazards is considered the right thing to do by many employers
• Performing self-audits and acting upon any findings helps sustain compliance with OSHA regulations.