Home-Safety On Hand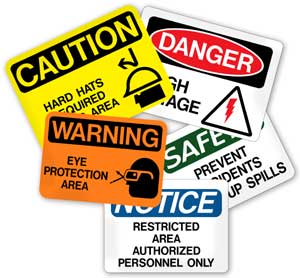 Safety On Hand is a one-stop-shop of dedicated safety consulting professionals working with business leaders on workplace safety, corporate loss control and regulatory compliance. We bring practical ?in-field safety? experience to the table to assist you in identifying and creating solutions.

We bring a reality of what works and what does not ? to every situation.

Our concentration is on the small to medium business where it isn't feasible nor practical to employ either
full- or part-time safety professionals.

With over 20 years experience -

Safety On Hand

offers the business owner a one-stop-shop for all safety and health needs.

We provide inspection services, training, and planning. Working with management, line supervisors, and workers, we tailor every program to the needs of the individual client. Don't settle for an off-the-shelf and fill-in-the-blanks safety program. No two businesses are alike. A professional assessment provides you with a program to meet your individual needs.

Safety On Hand enlists the aid of strategic partners and professionals when required to insure your needs are addressed.